Dry skin is when the moisture levels in the skin drop, leaving the skin feeling tight and uncomfortable. This may leave the skin looking and feeling rough or flaky. The location of these dry patches vary from person to person. Managing dry skin does not need to be difficult, none more so than coping with sensitive or oily skin.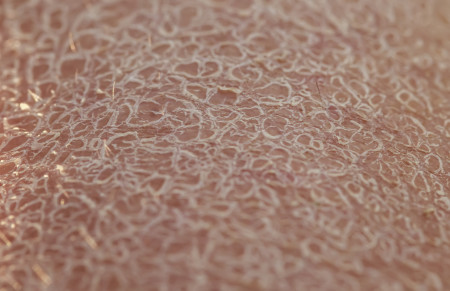 Symptoms of dry skin
Itching
Tightness
Fine lines and cracks (that may bleed)
Flaky, peeling or scaly skin
Grey looking skin
Rough to touch
Redness
Causes of dry skin
Dry skin is due to water loss from the outer layer. This could be caused by:
You may naturally have dry skin. Some people can have oily skin, some people can have dry skin.
Dry, hot weather: dry air in the summer can cause your skin to lose moisture.
Hot showers or baths: lengthy exposure to hot water can cause tight, dry skin.
Age: as the years go on, your body tends to produce less sebum
Other skin conditions: people with skin conditions such as atopic dermatitis (eczema) or psoriasis are more likely to have dry skin
Steps to prevention
During your daily body care routine, do you enjoy a long hot soak in the bath or a shower with the heat up high? If you answered yes, you need to turn it down - both the temperature and the time! Indulging in hot temperatures for long periods of time will not do dry skin any favours.
Moisturise that body: Moisturiser seals in water to help keep your skin's protective barrier healthy. If you are a self tan wearer that struggles with dry skin, ensure you are applying an enriching moisturiser all over the body, daily! This will leave your skin feeling smooth and radiant. 
Use a gentle cleanser: Try a non-soap, non-fragranced body and facial cleanser. Rinse thoroughly and pat dry.
Wear gloves: protect your hands when using harsh chemicals and doing other skin drying activities.